Translating…
Google introduced its celebrities platform Cameos, in which famous people answer questions to help them connect with their followers. First, it was launched for iOS, but now Google expanded the app to Android, allowing a wider range of stars to get involved.
The platform aims to shorten the distance between the stars and the mere mortal nobodies who ask questions such as "How many movies have James Franco and Seth Rogen been in together?" or ask Chrissy Teigen what's the best advice she has ever received.
The Google Cameos app is targeted at people that are of public interest and you can apply through the application if you simply give your name or the relationship with someone you are representing.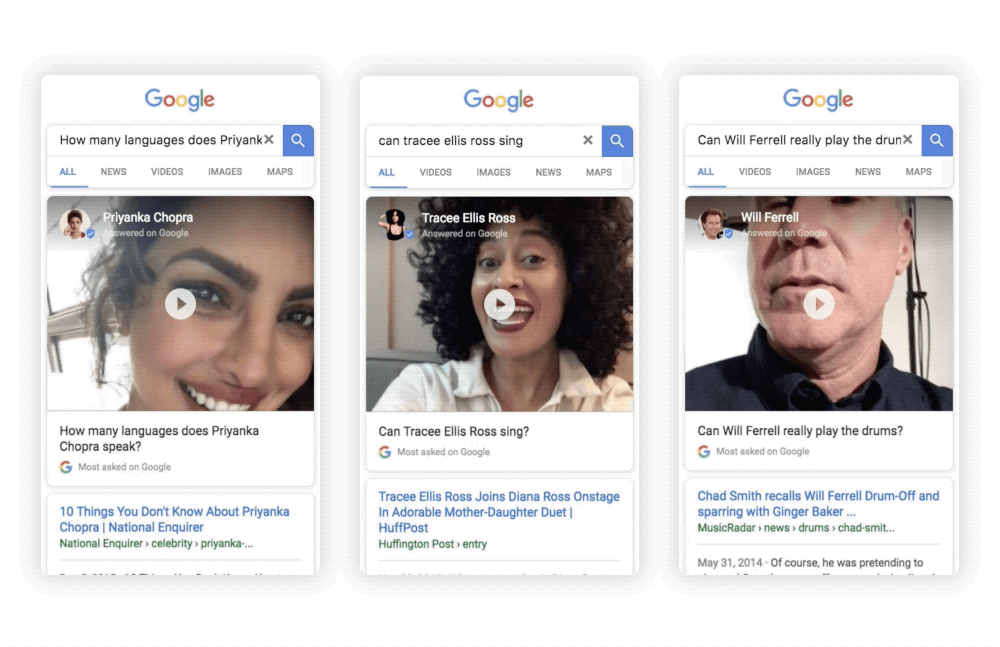 The update could bring fans even closer to their favorite people on TV and social media. The feature is currently piloted by people like Priyanka Chopra, James Franco and Seth MacFarlane, but Google is keeping lull on any eventual timeframe of a wider rollout of the service.